Gold Souk
Shopping for gold is a major reason why many people choose Dubai for their holidays. By some estimates, approximately 25 tons of gold are present at any given time in jewellery shop windows across Dubai, 10 of which is in the traditional Dubai Gold Market in Deira, called the Gold Souk. Hundreds of small shops sell gold from many countries, from actual ingots to finely worked jewellery, as well as silver, precious stones and pearls. Gold is aggressively promoted with special offers and raffle draws during Dubai Shopping Festival & Dubai Summer Surprises.
With its enormous collection of shops, its remarkable variety of goods and its exceptionally reasonable prices, the Dubai Gold Souk is the ultimate destination for jewellery lovers.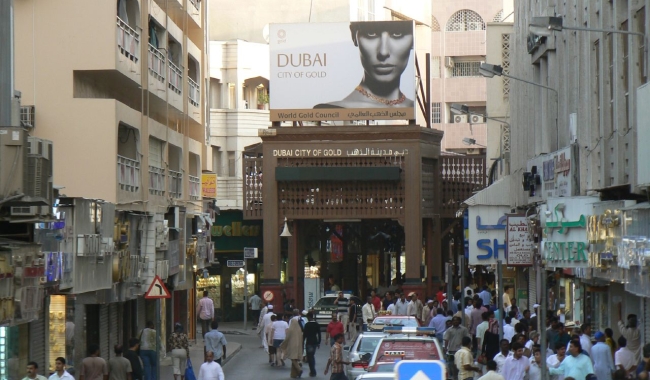 Guide and Tips
Address

Sikkat al-Khali Street, Deira, Dubai, UAE

Transport

Abra

- from Bur Dubai (other side of Creek)

Car - to metered car park oposite of entrance

Hours

Sat-Thur 9:30AM - 1:00PM, 4:30PM - 10:00PM

Fri 4:30PM - 10:00PM
Walking through the Gold Souk you will notice that jewellery in shop windows has no price displayed. This is because the price is not fixed - it is determined by its weight and the daily gold rate, increased by the making charges. The daily gold rate is actually set twice daily, centrally by Dubai Gold and Jewellery Group, so it is the same for all shops. You can find it displayed in many shop windows or here. The daily gold rate is based on international gold rates and it is not really lower than anywhere else in the world.
So where does the story about cheap gold in Dubai come from? The price of gold material is only a small portion of jewellery price and, while the daily gold rate is fixed, the making charge is not, so if you bargain hard enough, you can get the piece you like for a really good price.
Here is how to do it. Persistent protest capped with a walkaway may get merchants to drop their asking price by as much as half. There are many stores, but they all sell similar items, so it pays to shop around. Haggle them down as far as they will go, and say that you are going to keep shopping but may come back to the store later. They will normally reduce price either further upon hearing this, and you can compare the prices between stores. This is how you really do end up getting cheaper jewellery than in other countries.
The stores also offer platinum, diamonds and occasionally silver, and the government keeps tight control over the quality of all the merchandise so rest assured that your purchases will be genuine. Under local law it is mandatory for gold jewellery to carry the gold purity hallmark, which the merchants will be happy to show you. Ensure that you collect the invoice with the description of the jewellery purchased as you might require it at the airport. Watches and handbags sold by the street vendors outside the shops are fake.
Evening is the best time to stroll around the alleys, when the Souk is at its liveliest, and the gold glistens in the lights. If you don't like the mayhem of the Gold Souk, visit Gold and Diamond Park to shop for jewelry in a more western type settings, or Dubai Mall Gold Souk for a traditionally decorated, but elegant indoor setting.
Find
Condor Airways
on OneTravel for your next journey. Take advantage of irresistible Condor Airlines deals to top cities and save big.
Gold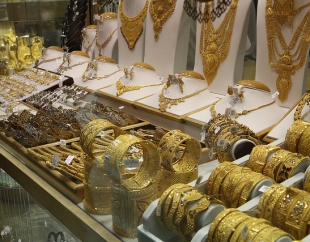 95% of all tourists in Dubai buy gold. Dubai government ensures gold quality through regular checks. The price of a piece of jewellery in the shop is determined by its weight and the daily gold rate, increased by the making charges.
Check current gold rate
Also visiting Qatar? Compare to gold rate in Qatar.
Diamonds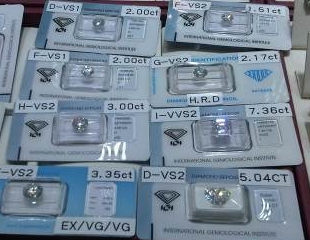 Diamond trading, which has long been the monopoly of Antwerp, has now found a new competitor in Dubai. Diamonds are sold in original packages with certificates from different international gemological institutes, but also mounted on rings or other jewelry. Always ask for the certificate of authenticity when buying diamonds.
Pearls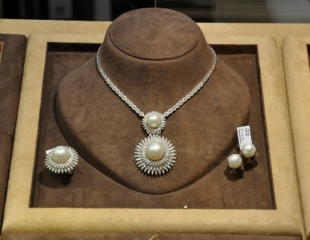 Over a century ago, hunting for pearls in the Persian Gulf waters provided the main source of income for people in the region. That industry was ruined after the Japanese invented a way to cultivate perfectly round pearls in early 1900s. Today, pearls are once again important in Dubai, but this time not as a production but as a shopping destination.
Jewellery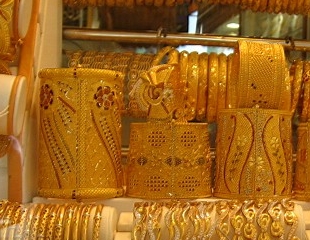 The stores offer is enormous, with every kind of jewellery imaginable – from tasteful diamond earrings to massive oriental golden bracelets and necklaces.
Wooden Arcades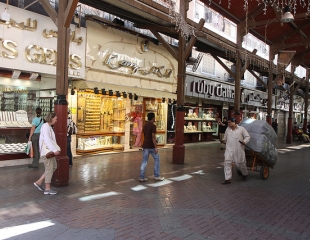 Even if you are not interested in buying, settle down on a wooden bench beneath the wooden arcades and observe street vendors selling fake watches, hard-working Afghan guys dragging heavy carts of goods and African women in colourful kaftans.